Residential Pressure Washing Services
1st State Pressure Wash offers affordable pressure and power washing services for residential projects in and around the Viola, DE area.
• Deck and Fence Cleaning
Not only do rust, mold, algae, bacteria and other elements look bad when growing on your roof or siding, they can reduce the service life of your home's roofing or siding. Clean siding and roofing work better, last longer, and looks great while protecting your home and family from the natural elements. Our team is ready to help you keep your home's exterior clean with professional cleaning equipment and knowledgeable cleaning technicians. We use the proper cleaning techniques to safely cleanse your home's exterior with ecologically friendly cleaning solutions. Contact us today for a free estimate or to start improving the appearance of your home.
At 1st State Pressure Wash, our goal is to help our clients with all types of maintenance and repair projects with professional pressure washing services. We have experience with the privacy and communication concerns of tenants. Our team is ready to get the job done quickly, hassle-free, with open communication to help you keep your tenants happy.
Contact us today for additional information and to request a quote for your next exterior residential property clean up project!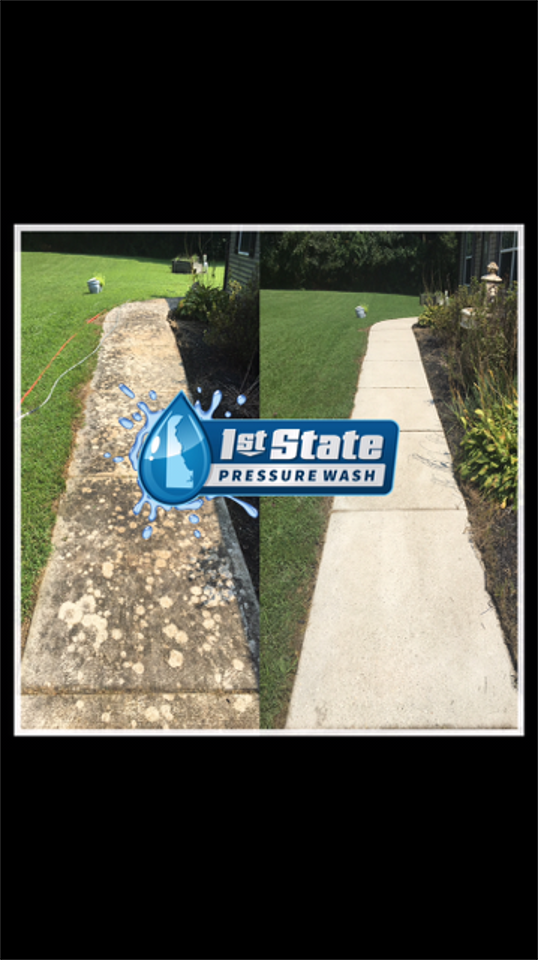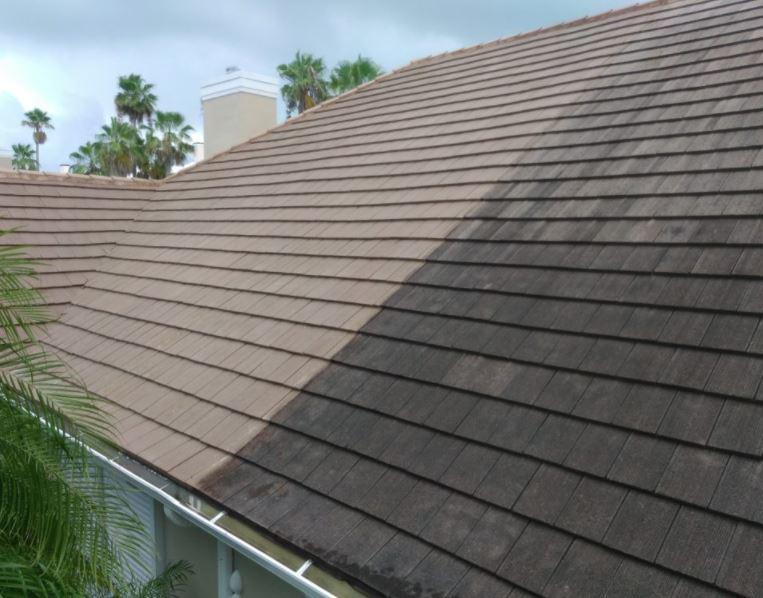 Soft-Wash House Washing and Roof Cleaning
1st State Pressure Wash provides safe and affordable house, building, and roof cleaning services throughout Deleware. Regular cleaning from a professional will remove algae, mold, mildew, bacteria, dirt, grime and dust that has built up. Over time these contaminate actually begin to break down the roof and building materials shortening the overall life and efficiency of the roof. If these materials are not effectively removed, they can result in costly repairs or even require replacement. 1st State Pressure Wash offers competent, professional, and reliable soft wash roof, house and building cleaning services. Our family-friendly cleaning products are completely safe and bio-degradable. Our professional grade cleaning solutions are specifically designed to safely clean roof, siding, and gutters for small and large properties. Our cleaning solutions reach deep into the cleaning surface to quickly remove and kill mildew, mold and other harmful organic materials. Our low-pressure chemical soft washing application process is completely safe for siding, roofing material, landscaping, and pets.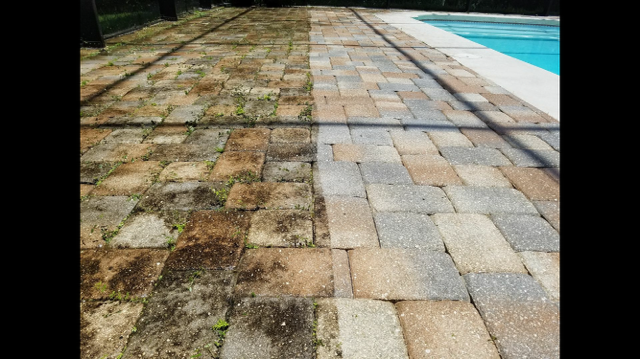 Driveway Cleaning, Concrete Cleaning, and Surface Cleaning
Concrete driveways, walkways, pool decks, patios, and entryways catch everything. Over time, dirt, road grime from your tires, mold, mildew, oil, grease and other materials from automotive traffic and foot traffic cause the concrete to become gunky, slippery and just dirty. Our professional grade high-pressure surface cleaners generate hot water to wash all these contaminants. We use specialized equipment designed to agitate and deeply clean concrete. This special machine reaches down through the porous concrete to draw out material that causes concrete to become stained and dirty.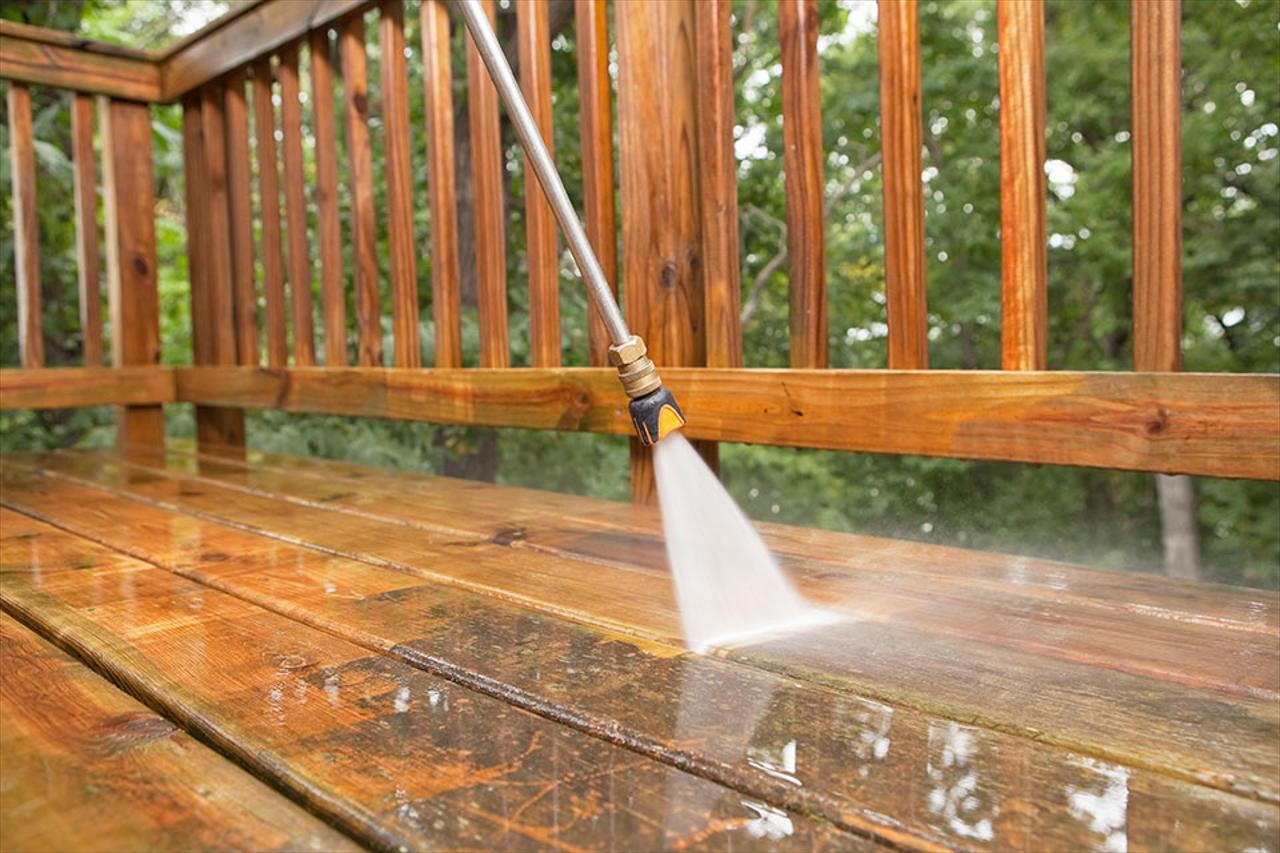 Deck and Fence Cleaning
1st State Pressure Wash offers reliable and affordable power washing services to remove dirt, grime, mold, and mildew from almost any structure or surface on the exterior of your home or business. We are experts in the exterior cleaning of fences, decks, patios, walkways and pool decks. We professionally clean vinyl, wood, tile, and concrete, our commercial grade cleaning equipment, and professional power washing chemicals safely remove unwanted material from any surface. All our products are pet and plant friendly which does not cause any damage or harm to landscaping or animals. We use variable pressure settings to ensure there is no damage to the cleaning surface or property.
Tuesday
8:00 AM - 6:00 PM
Wednesday
8:00 AM - 6:00 PM
Thursday
8:00 AM - 6:00 PM
Saturday
8:00 AM - 6:00 PM